We recently set up a charitable fundraiser account at River Cities Bank in Wisconsin Rapids, WI. If you prefer, you can make a donation by writing a check made out to Foil'N For A Cause and send it to:
River Cities Bank
P.O. Box 907
Wisconsin Rapids, WI 54495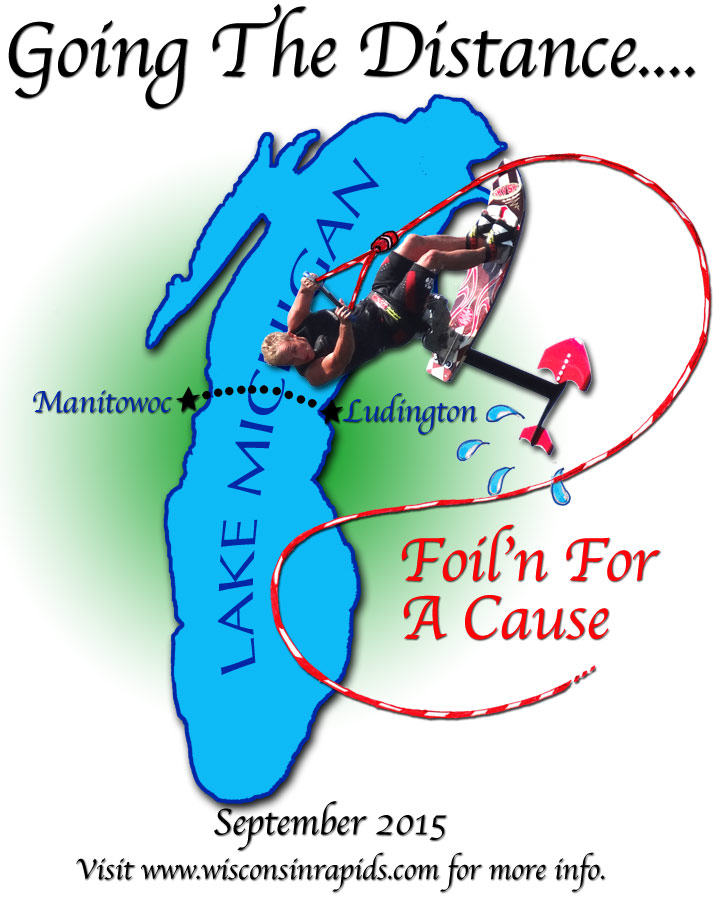 Back in January, I was severely burned at work. I was immediately taken to the Burn Center at UW Health in Madison, WI. Even though burn treatment is extremely painful, the knowledgeable staff used the most cutting-edge treatment available and found ways to make it manageable. They perform this extraordinarily difficult task on hundreds of men, women and children every year. In August of 2015, I am going to attempt to ride by hydrofoil water ski across Lake Michigan in an effort to help generate funds for the Burn Team Advancement Fund. It will be difficult and maybe a little risky, but I feel that I owe them my life and want to thank them in a very special way. With your help, we can do that.
Education and research - in the lab and in the clinic - are cornerstones of better burn care. Through your efforts, funds to the Burn Team Advancement Fund will support UW Health Burn Center scientists as they conduct cutting-edge research to improve patient care, including ways to regenerate skin and develop skin substitutes. You'll also help support resources for children, including child-friendly equipment to support them during their care.